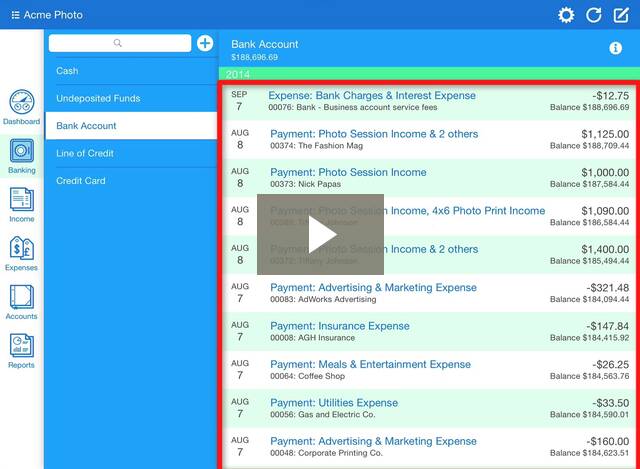 Learn about the Banking section in the iPad app.
This is the second of a 7 part series on using the Kashoo for iPad app.
The Banking section can be accessed by tapping on the Banking icon on the left hand side.
The banking section shows your bank & credit card accounts.
You can tap on any account on the left to see each account's transactions
The right hand side will show a detailed view of all the transactions found within an account
On the top you can find the total balance of the accounts
If you want to see any details of a transaction, just tap and you will get some additional information, as well as the ability to:
Edit the transaction
Duplicate the transaction
Share the transaction